Welcome to the Chicago Design Archive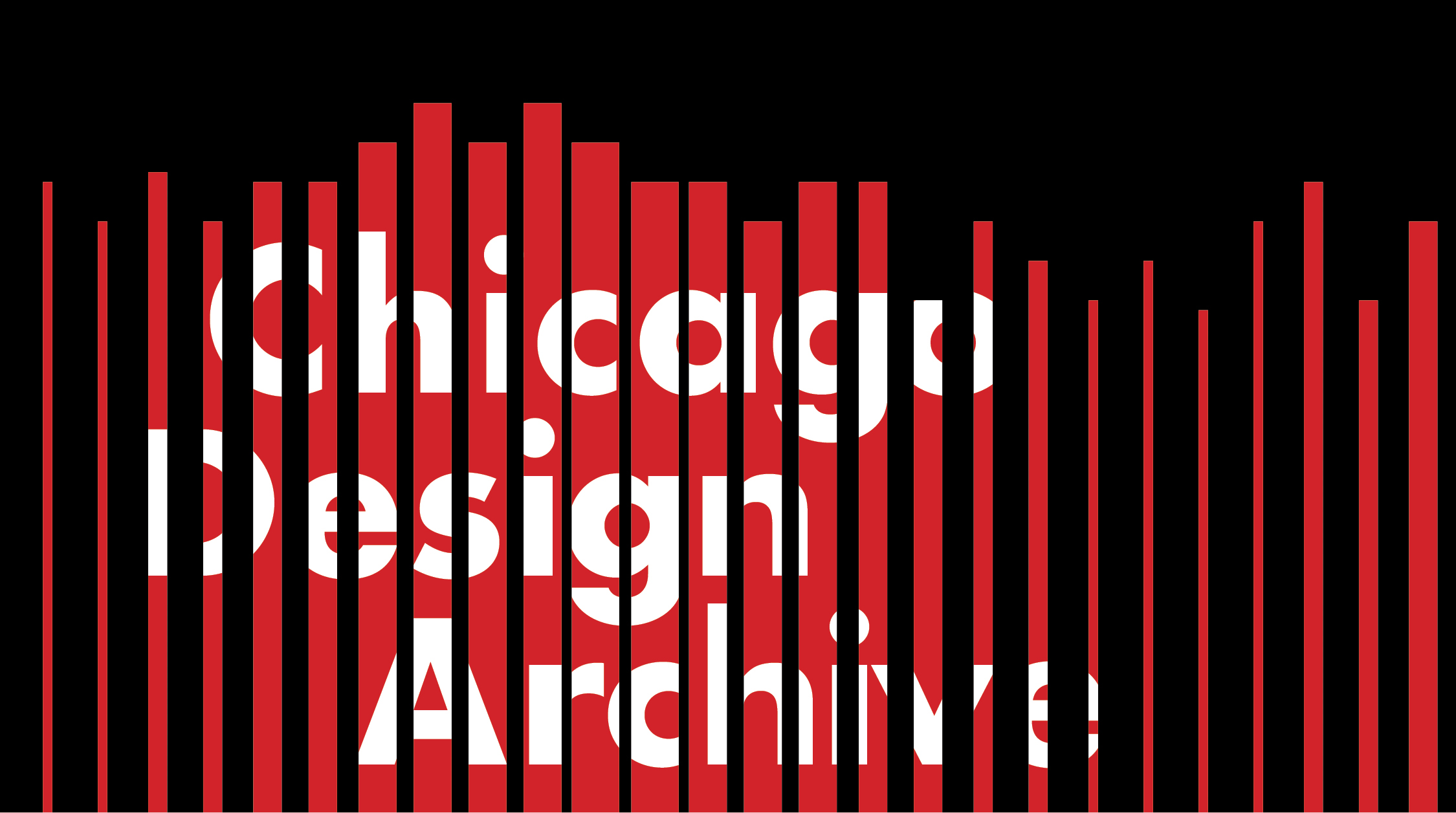 Join us for our Preview Gala of 
Looking Back: Chicago Design Milestones
Looking Back: Chicago Design Milestones
Preview Gala
The Chicago Design Archive is delighted to showcase highlights of the collection in Chicago Design Milestones, the upcoming installation taking place in July at 150 Media Stream (a media art display at a grand scale). Developed in collaboration with the University of Illinois at Chicago and Columbia College Chicago, the Chicago Design Milestones installation visualizes the evolution of Chicago design by its examination and accentuation of historic characteristics of design works in the CDA collection over the last 10 decades.
In advance of Chicago Design Milestones, the CDA invites you to the Preview Gala, which includes a preview exhibition and a silent auction fundraiser, at Archeworks, 625 N Kingsbury Street in Chicago, 6–9pm Friday, June 21. We hope you'll join the fun in celebrating Chicago design and in supporting the Chicago Design Archive! The exhibition will be on view at Archeworks through July 19.
Submit Your Work to the Archive
The CDA is seeking design work that has received special recognition (in competitions or media coverage), is Chicago-related, or is innovative and contributes to Chicago's impact as a center for art and design. 
The Chicago Design Archive is an exclusive and permanent online record featuring Chicago-related experiential, graphic, and product design created from the 1920s to the present. The CDA provides a means for Chicago design firms and clients to showcase their creative effort to a worldwide audience.
The Archive is not merely a static collection of historically important design, but also a living, growing record of the vibrant Chicago design scene.
The mission of the CDA is To share the best of Chicago design.

Current Programming
Chicago Design Museum's What's Worth Preserving / Noteworthy Work (by invitation)
password: broadshoulders
27 Chicago Designers exhibition at UIC Special Collections
27 Chicago Designers book is in the collection
90 Years of The Society of Typographic Arts is a 100+ page book (of records, essays, and design work documenting the history of the STA,  recently published by CDA Press