Support for the Chicago Design Archive
Support for the Chicago Design Archive
We rely on our sponsors to help fund our mission to collect and display the best of Chicago design.
The Board of Directors, Advisory Boards and Curatorial Board are dedicated to permanently preserve this work and make it accessible to a world-wide audience that includes design professionals looking for inspiration, scholars and students exploring a unique segment of design history, writers seeking historical references and enthusiasts who love and appreciate good design.
On the 11th anniversary of the founding of the Chicago Design Archive, October 20, 2015, the CDA became an independent 501(c)(3) tax-exempt organization dedicated to educating the public about the importance of Chicago's design history. Gifts to the CDA in support of its efforts are tax-deductible to the extent allowed by law.
Thank you to our generous Supporters:
Mathematic Arts
Three Communication Design
Mohawk Paper
Dupli-Group
Thank you to our generous Donors:
A Better World Fund
John Dylong  
Our Giving Tuesday Donors
Memorials to Wayne Stuetzer
--Robert & Debbie Waldron
--Ed & Dotty Kalchbrenner
--Jack Weiss Associates
If you want to play a part in our effort to expand worldwide awareness of Chicago's design history, please make your tax-deductible contribution now!
Resources for Sale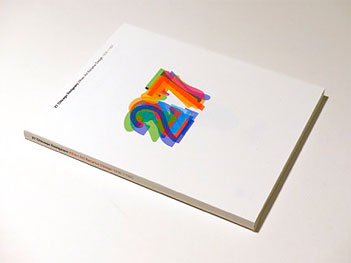 27 Chicago Designers: When Art Became Design 1936-1991
Designed by former 27 Chicago Designer Joseph Michael Essex and edited by former 27 Chicago Designer Jack Weiss, this book documents the work of the 125 cumulative members of the 27 Chicago Designers through its 55-year history. Published in conjunction with the exhibition, "27 Chicago Designers: Selling Design 1936-1991" exhibition co-curator Lara Allison said, "...without an understanding of 27 Designers, Chicago's design history cannot be fully comprehended."
$25.00 + $6.00 shipping = $31.00