Welcome to the Chicago Design Archive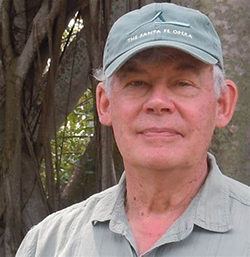 We mourn the loss of CDA's co-founder Wayne Stuetzer who passed away on October 28, 2020, after a long battle with cancer. Wayne was instrumental in researching and acquiring material for the 75thanniversary celebration of The Society of Typographic Arts (STA) in 2003. In recognition of these efforts, and many more, the STA recognized him as a Fellow in 2008.
Much of the material Wayne acquired formed the backbone of the CDA's collection of Chicago-based design. Wayne served on the CDA board from its inception in 2003 to 2018 when he retired from the board. He was responsible for actively pursuing two award-winning CDA projects. He helped to initiate and complete the CDA project to publish 90 Years of The Society of Typographic Arts in 2017 as well as CDA's new media design project, Chicago Design Milestones, held at 150 Media Stream, Chicago, in 2019.

At Wayne's behest, memorial contributions may be made to the Chicago Design Archive, at https://chicagodesignarchive.org/support.
The CDA board members are grateful to Wayne and will forever remember him with great admiration and immense fondness.
The Chicago Design Archive is an exclusive and permanent online record featuring Chicago-related experiential, graphic, and product design created from the 1920s to the present. The CDA provides a means for Chicago design firms and clients to showcase their creative effort to a worldwide audience.
The Archive is not merely a static collection of historically important design, but also a living, growing record of the vibrant Chicago design scene.
The mission of the CDA is To share the best of Chicago design.
Submit Your Work to the Archive
The CDA is seeking design work that has received special recognition (in competitions or media coverage), is Chicago-related, or is innovative and contributes to Chicago's impact as a center for art and design.